Well that Bank Holiday flew by, didn't it!
Did the Easter bunny come to your place?
As I'm not a big fan of chocolate, an Easter
Jimmy's Iced Coffee
and
Wagamamas
were my treats! (If you've never had either - Where.have.you.been?)
Ooh and check out this sunset I caught - Beautiful.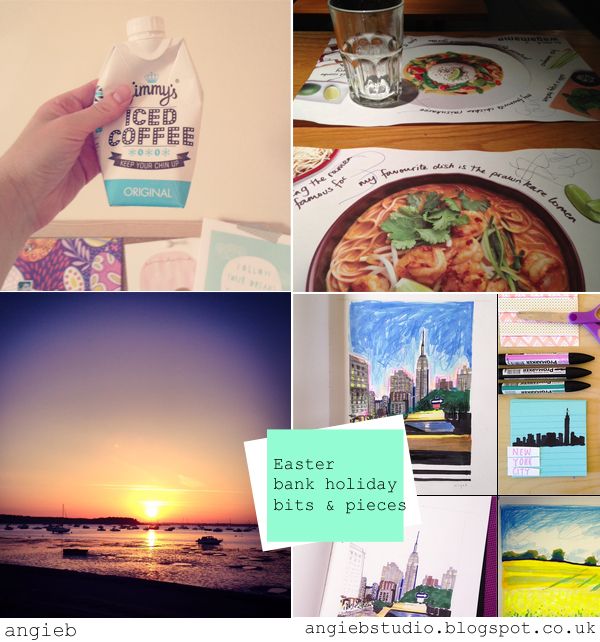 1 // Springtime =
Jimmy's Iced Coffee
time!
2 // There's always time for
Wagamamas
, their food will make your belly do a happy dance.
3 // Harbourside sunset = perfection and reflection.
4 // Some sketching from my desk, time to tidy up Angie!