I was in the car today and two things captured my attention.
Golden fields
// There's SO much yellow Rapeseed in the fields all around my town this spring, it's crazy beautiful! At the moment one field in particular is so bright, yellow and golden, it dazzles in the sun and against a bright blue sky, you can't not but look at it.
So I decided to stop, grab a photo, then later in the day I came back and sketched it quickly in my studio. I have to say, my yellow pens just weren't golden enough and didn't capture the true colours.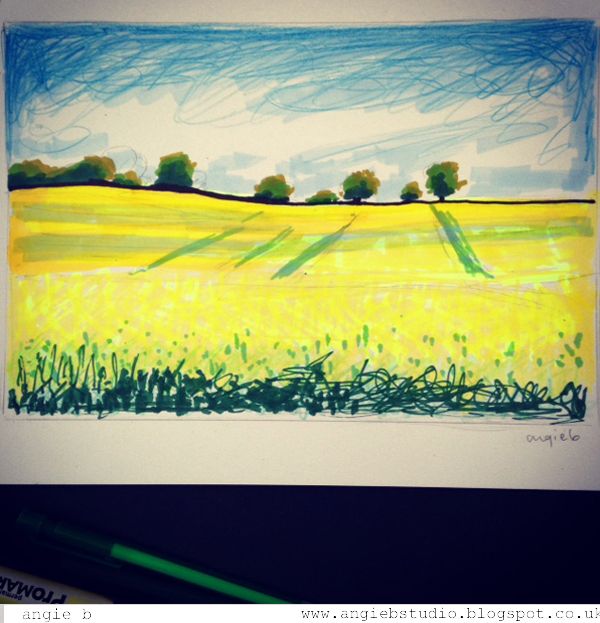 The first ever landscape scenes I ever painted back some 20 years ago were golden rapeseed fields, It's how I practised painting. I've always been inspired by them - something about the yellow against the blue and the little dotted trees along the skyline - perfick.
George Michael and Aretha Franklin
// Second thing was a song that came on the radio;
George Michael and Aretha's 'I knew you were waiting for me'
. Such a classic, you've got to roll the window down, turn the radio up and sing it loud!! (So sorry to the other drivers who had to listen to me.)
Oh my gosh is it Wednesday already tomorrow? I'd better get some flipping work done!