...you realise that Summer is approaching too fast, your legs are still white and you've got no fake tan in the cupboard!
Relax! Everyone else is a bit pasty too, and you'll be able to get a head start on topping up that tan during the May Bank Holidays, which will be here in no time. So chill.
Have a dip in my felt tip blue pool.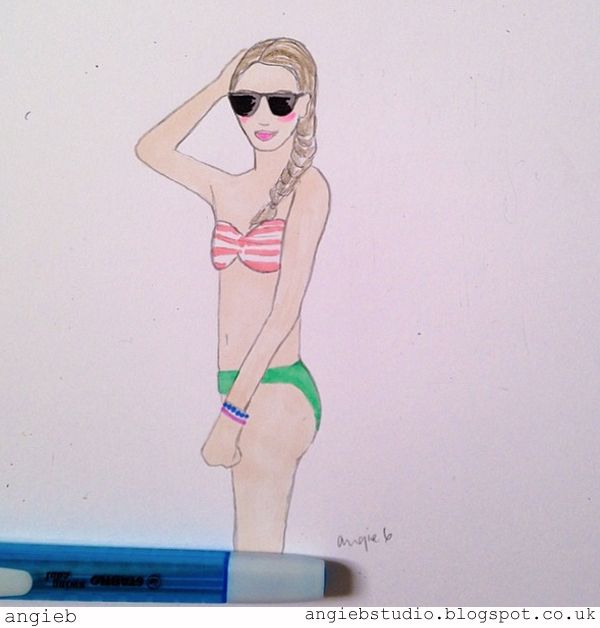 And here's something to cheer you up - dressing up in colourful clothes, always works for me! Boden clothes are so flipping colourful and happy. love the spotty shirts and breton stripey tops - you can even dress up your little Mini Boden's in nautical stripes and pops of colour. Gosh you'll both look so cute!
Over and out!