What did I get up to on the Bank Holiday?
Well, mainly this...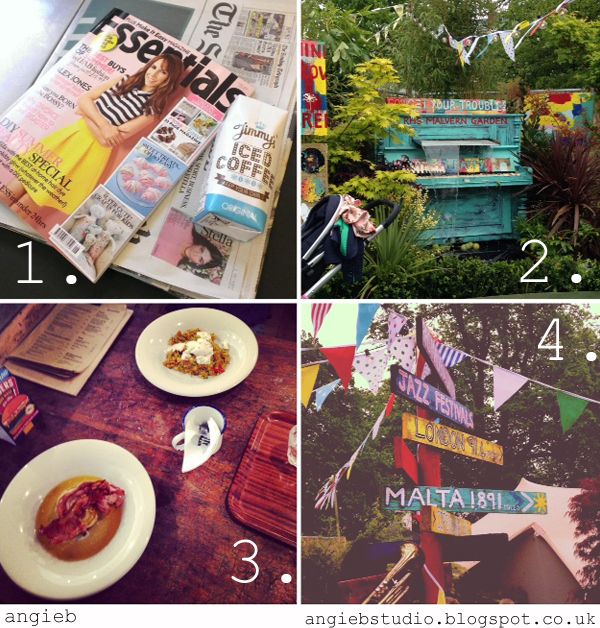 1.
I decided to get up to date with magazines and newspapers - I have to say I haven't sat down with a good magazine for ages, and I really enjoyed reading this one, sat on a picnic blanket in the park, listening to the
Jazz Festival
. Bliss.
2 and 4 .
Yes, I totally forgot the
Jazz Festival
was on! So decided to soak in all the culture and amazing scents whafting from all the food trucks dotted around the edge of the park - I wish all these food trucks and vans could stay all the time, there was some seriously amazing eats going on, and
Hobbs House Bakery
also did a special BBQ night! Gutted I missed it.
This was my favourite - a piano waterfall feature at the
Festival
!!
And, apparently Malta is quite some way from Cheltenham. Who knew?! ;)
3.
Brunch with friends at none other than
Boston Tea Party, Cheltenham
. Check out that Kedgeree!
And now it's back to work, and a busy week. As well as sketching and illustrations, I also sketch and design logos and design elements for brands, happy couples, new babies, shops, websites... well, anything and everything really!!
Here's a little peek at a simple logo and design idea for a happy couple's wedding stationery - aren't these colours great!? Some things just go well together, don't they?
What did you get up to over the Bank Hol?
Enjoy the short week folks!