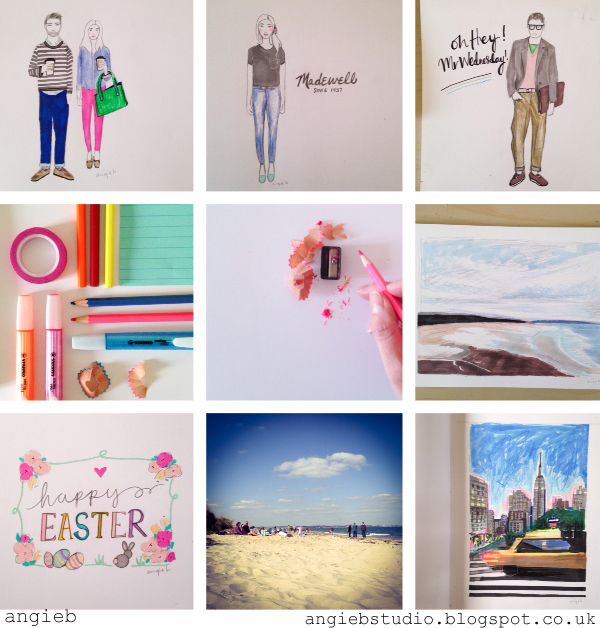 Where the heck did April go? I cannot believe it's May already! It can't be May already! Eeeeek!
So, time for a little review of April, I think it's good to look back and see what worked and what didn't from the previous month and what you need to focus on and crack on with for the next.
The good ::
- Progress at the gym - running longer (I'm doing the Race 4 Life again this year!) and cycling on the 'harder' notch without my legs feeling like jelly.
- Progress on my website - domain registered, template done - just need to scan and upload pics!
- New printer / scanner purchase - but scared to use it (I get this with anything new that I buy, I keep it in its box like a wild animal until I'm brave enough to plug it in! - does anyone else get this or is it just me?)
- Sketching, drawing and blog posting almost every day! I can't believe how many blog posts I did in April, twice as many as March. Bananas.
- I cleaned my kitchen out! (Finally!)
- Meeting new people, and making new friends who also run their own creative businesses. This is hugely important in the freelance industry that we meet and collaborate with others (as it can get a tiny bit isolating at home by yourself!)
- The opportunity to work and play with awesome brands and businesses.
The bad ::
- Too much procrastination. Get off flipping Pinterest!!
- Need to print more sample products and prototypes.
- Need to tidy desk and reorganise.
- The 'doubt-days' returning too often (one of those things every freelancer struggles with I think). *sigh*.
- Too many sugary snacks in the afternoon. I have now cut these out and actually feel loads better for it.
- Need to contact more people and go for more opportunities when they pop up - I think this is a confidence thing!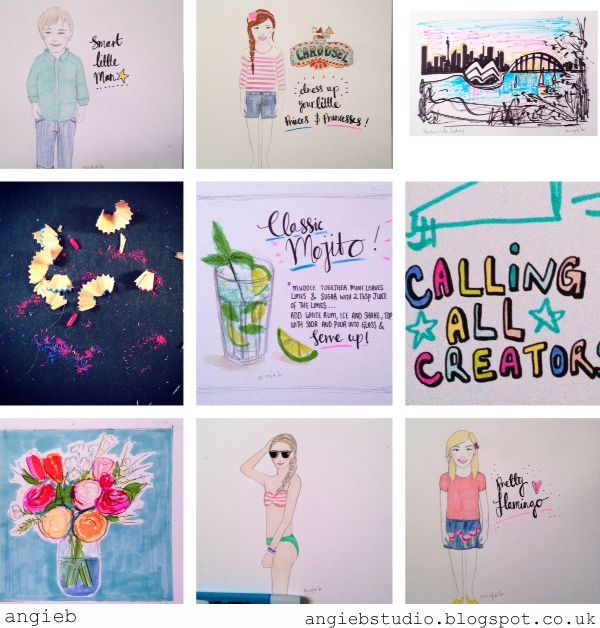 So, the main focus for May is to get my work scanned in, and uploaded on my new website to be able to get it live and the new print shop open for business.
Seems easy enough, right?
... but before I start, I think I'll just have another coffee and a little look at Pinterest ;)
PS, all these pictures in the montages were taken from my I
nstagram
- are you following me?
Come and say Hi
!