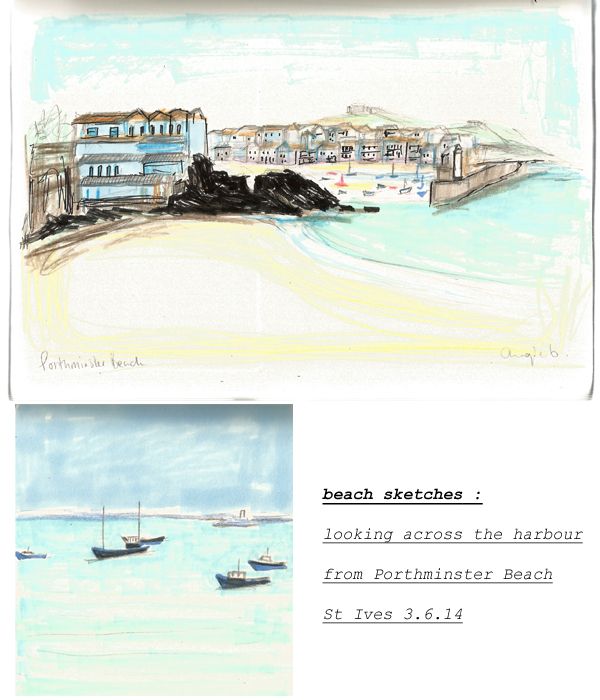 I spent a few short, sunny, sea-air-filled few days in St Ives this week for my birthday. It was fan-flipping-tastic!
Here's a few sketches I did on Porthminster Beach - just one of the beautiful bays in St Ives.
I turned 34 this year, which isn't so bad, but I may have to know where the nearest loos are more than I did 10 years ago #bladdercontrol!
AB
x