I had a little spring clean on the weekend - tidy desk makes a tidy mind, right? (or something along those lines!)
So here's a little corner of my studio where my desk sits. It's usually full of bits of paper, pencil rubbings and empty cups of coffee (don't worry, they're well out of shot!)
I love looking at other people's creative spaces, so you can be a fly on the wall of my studio for today! (until it gets messy again!) - I uploaded a video giving a tour of all the bits and bobs.
Other than clearing up all my crap from my desk - Here's a few other things I got up to last week from my
Instagram
.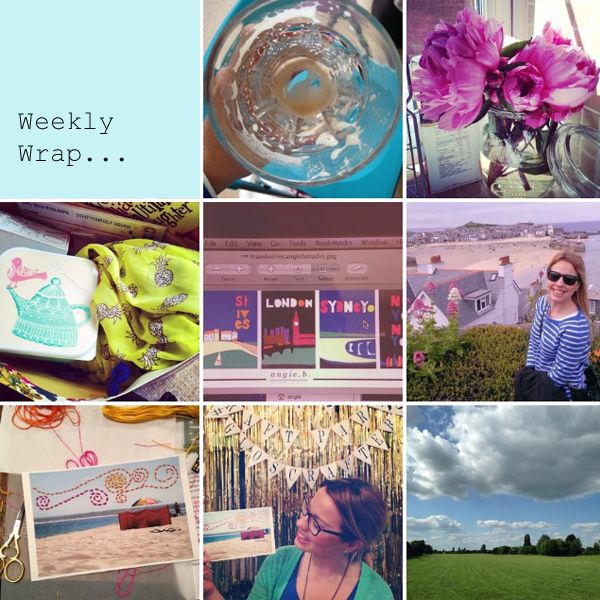 Left to right
2 - My new coffee machine makes a damn good cup!
3 - Beautiful Peonies in the window, loving the sunshine.
4 - Some birthday pressies from my Mum - check out the flouro pineapple scarf, isn't it lush!
5 - New prints ready for their first print run!
6 - Quick photo opportunity in St Ives.
7 - Sewing on photographs, at the ETSY Craft Party - first time I've sewed anything in years!
8 - A quick photo op in the photo booth at the Craft Party.
9 - Second training run in the park for Race for Life - it's at the end of June so better get cracking!
Enjoy your weeks!
AB
x