I love designing stationery; from Wedding 'Save the Date's, to Custom Birth Announcements for tiny new arrivals - there's always heaps of happy occasions to design stationery for! (It's also really great to receive in the post!)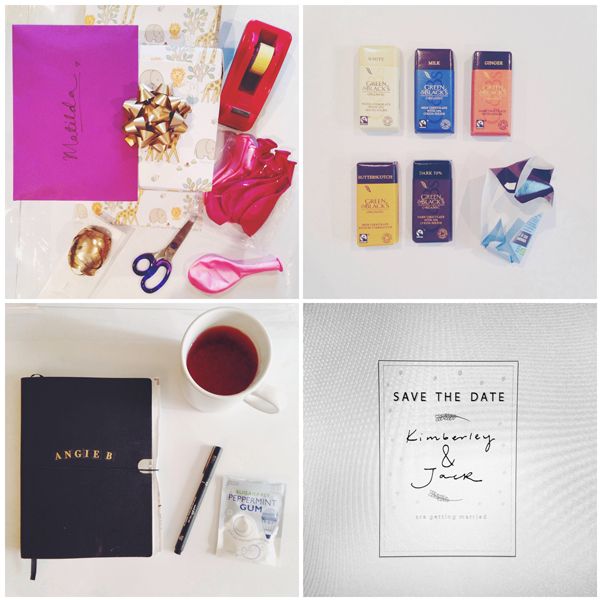 Left to right ::
1 - It was also my niece's first birthday - I can't beleive it, she'll be a teenager in no time at all!
2 - I ate far too much chocolate this weekend. Now I'm on grapes and water.
3 - I got a few new notebooks for myself, because I make a LOT of notes. And lists.
4 - And here's the start of a new Save the Date design, in action for my wedding invite custom collection.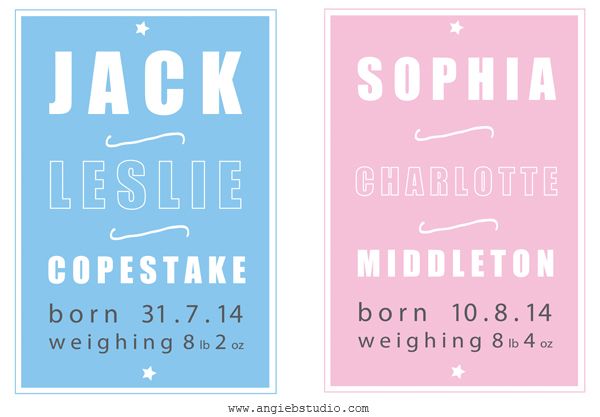 And there's two new tiny people who've got a pair of really proud mums and dads who want to announce the birth of their little ones to the world with these custom designed birth announcement posters - going up in their new nursery's soon.