Hello webby chums! Sorry for the radio silence of late, but I've rooted up Angie B Studio and moved to a brand new pad!
Apart from the continual unpacking (if I see another box it will be far too soon!) Mr B and I are really loving our new home together.
I had a lot of time to reflect recently on the last 6 months and I am constantly amazed at life's little surpirses. This time last year I would never have imagined my life the way it is now and for that I am pretty speechless and incredibly grateful (I'm never speechless - those who know me will agree!)
So I thought I'd have a little fun blog post now that I'm back in the saddle - I hope you enjoy my little tips for 5 little moments of happiness!
1. The task at hand always seems like a big hairy mammoth - but all it takes is for you to start. Start anywhere you like, but just start. You might not be able to see the way, or have the right tools right now, but once you start it will all become clearer. Trust me.
I love this quote and always think of it when I have a big task ahead of me....
2. Put on some bright new clothes!
I've been a mahuuuussive fan of
Boden's
brightly coloured clothes and prints for years and they never cease to cheer me up and put a spring in my step. They're got the craziest most beautiful
Autumn and Winter Range
of clothes which I can't wait to wear and splash in puddles wearing (embrace your inner big kid!).
3. Clear out your make up bag and put on a new face!
Hannah Maggs
has launched
'Maggs London'
an adorable make up bag collection to pop in your favourite lippy - the patterns are fun and stylish and could even double as a cute clutch! Hannah, her son Grayson and husband Stef will always put a smile on your face in their
YouTube weekly videos
about their family life too.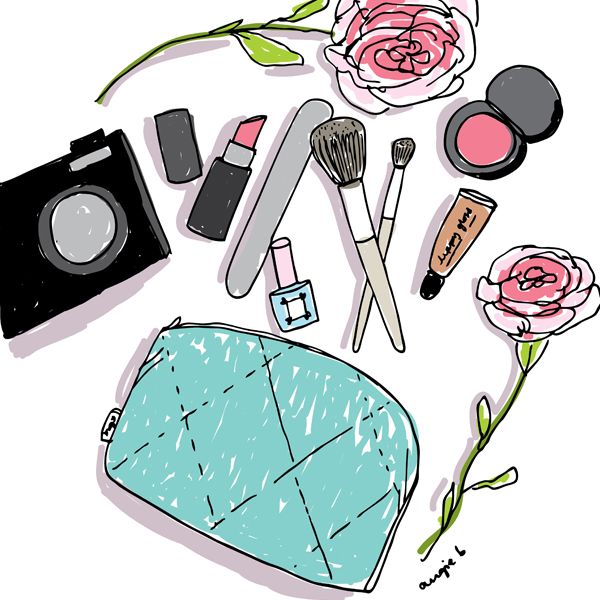 4. A walk in the park!
I'm very lucky to live in a beautiful town called Cheltenham, which is just on the tip of the Cotswolds. I often take where I live for granted, and sometimes have a good moan about it (the annoying one-way system!), but with all the beautiful parks here and outdoor space, you can't not help but smile. Sure I do miss Perth, Western Australia (which is my all time favourite home), but Cheltenham is a very close second :)
Cheltenham was also recently voted the best place to raise a family in the UK.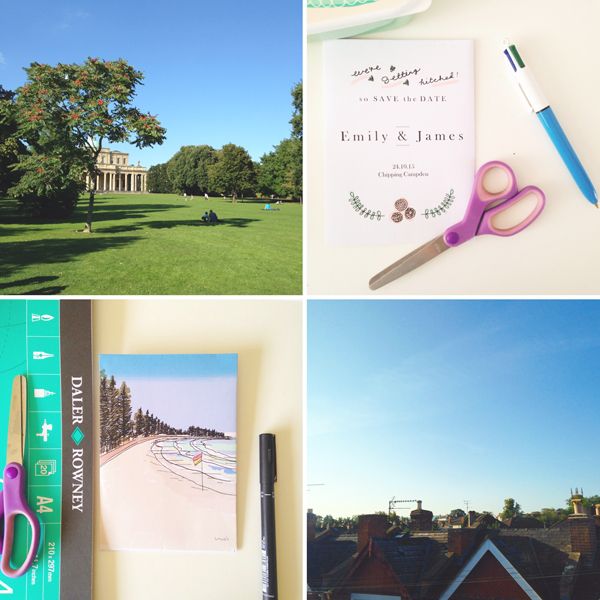 5. Attend a wedding! Or get married! Make the effort to attend celebrations with family and friends - they always bring a smile to your face, and your Uncle Joe will always make you crease up with his drunken dance moves. I love designing wedding stationery for happy couples because a little part of me gets all excited and giddy happy too... !
PS - and finally, always look up towards the sky, take a deep breath and take in all that blue. Because we all have so much to be grateful for.
AB
x