Hi everyone! I hope this little blog note finds that you're well and, of course, creating lots of awesome stuff!
I have something exciting to share with you today - as a bit of a thank you from
Angie B Studio
to you - for your support and kindness that I receive from you via social media every day.
There's been lots of barriers and walls during my creative career that I've had to overcome (or get hit on the head with) to get to where I am today. For all the support and kindness you receive in the creative industries you do get a lot of sh*t that goes with it. Whether it's those people telling you to '
get a proper job
' or those jealous types that think '
Oh god, what's she up to now
?' to people asking '
So what did you do this week? draw pretty pictures
?' (< of which the answer is definitely no, the 'nice' drawing pictures bit probably amounts to less than 10% of my working week... but more of that on another blog post day!)
To be creative, I've learned that you need to have courage. Courage to stand out, courage to be 'different', courage to step away from being 'normal', courage to take those snide comments on the chin and to keep moving forward despite everyone's disapproval, courage to say, '
No, I'm going to take the road less travelled thanks v.much and cheerio.
.'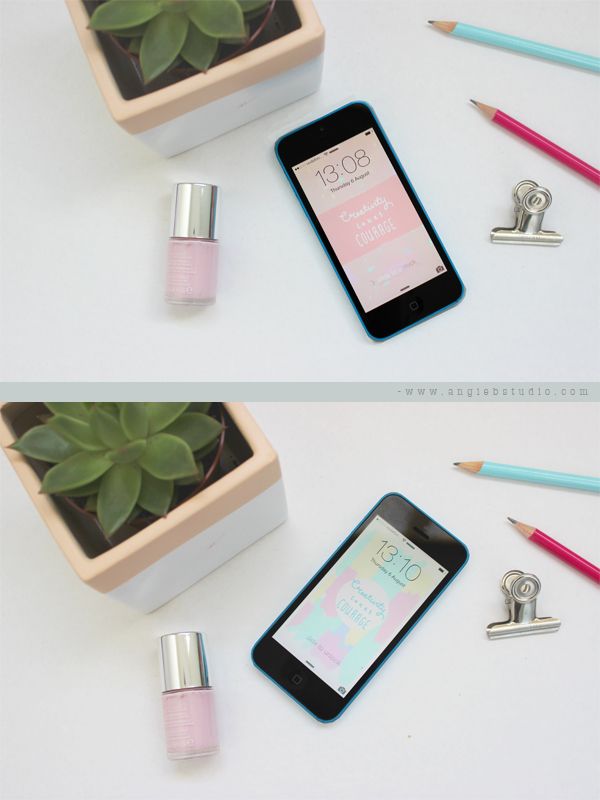 So this is something that I've created for all you creative types for your iPhones (the image may also work on Samsungs etc, I've just not tried it on those devices, but let me know if it works on your's!) And is to remind you to take a deep breath and keep pushing forward, and keep creating, no matter what.
There are two designs to choose from,
a blue, turquoise design,
and also a
pinky, peachy design.
The latter of which actually turns the passcode keys on your lock screen pick! It's pretty awesome.
To get the FREE download, all you need to do is sign up to my new newsletter - [CLICK HERE] which will be jam packed with creative inspiration, business tips, personal insights and much more! The download link is automatically emailed to you on sign up (so do check your junk folders if you don't see it after a few minutes).
Just a quick note on 'Terms if use' - these FREE downloads are for personal use only. They can't be used commercially, copied, resold, or claimed as your own designs. That's not cool friend. If you'd like me to create a commercial wallpaper or license for you, just pop me an email, I'm sure I can help. But as for these designs, please be a cool creative friend and use them for personal enjoyment only. (NB: all my designs are registered.) If you share via social media, it would be really awesome if you could tag me so that your followers can find me - I'm @angiebee on Instagram or @angiebstudio on Twitter.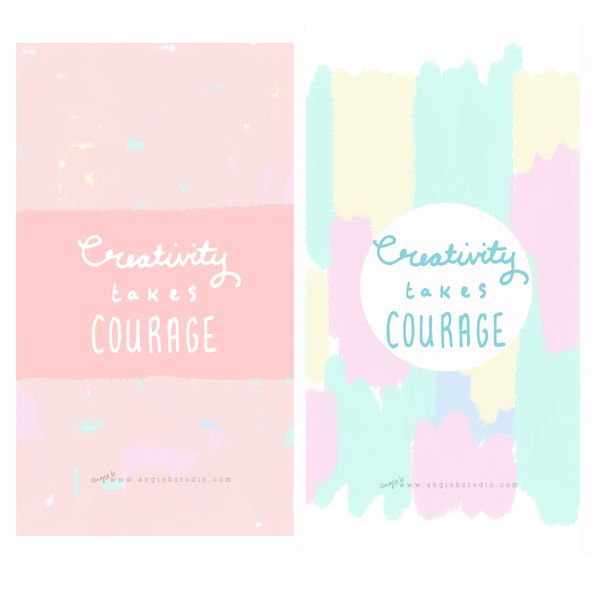 Directions to use:
When downloaded, click and hold the images and save to your camera roll. Then, to set up as your wallpaper, just click on 'SETTINGS' then choose 'WALLPAPERS' and choose 'Choose a new wallpaper' then navigate to the image from your camera roll or photo album. This will then give you a preview of what it will look like - Click on 'SET' and then you will have a choice to set up as your 'LOCK SCREEN' or your 'HOME SCREEN' or 'BOTH' click which you'd prefer to set and save. Et voila!
Thanks again for your support, enjoy your new phone design, let me know all the great things you're creating, and I look forward to you receiving my brand new newsletter (Shhh there's another exciting giveaway on the first edition that you'll love)!!
AB
x