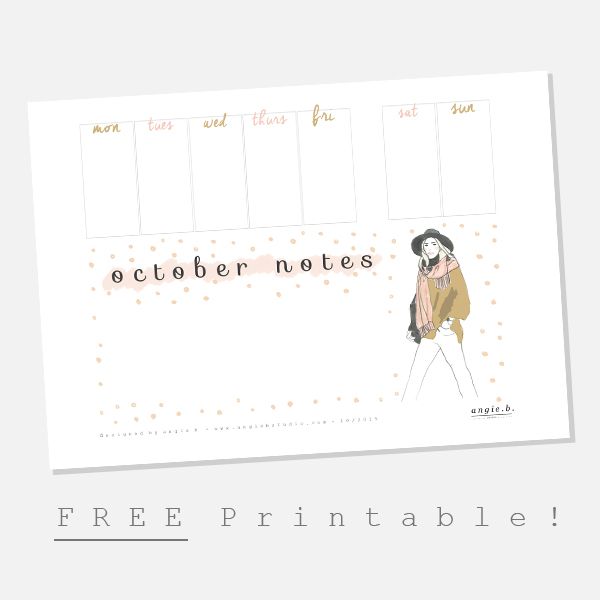 This time of year can get pretty busy for most of us. But if you think you're busy, can you imagine how busy poor Santa is this time of year - Pooohfh! He must be flat out.
So, to keep everyone on top of their game (Santa included), I decided to give you all a helping hand in the way of this cute FREE printable weekly desk planner and matching desktop wallpaper! Woohooooo *spin in your chair*.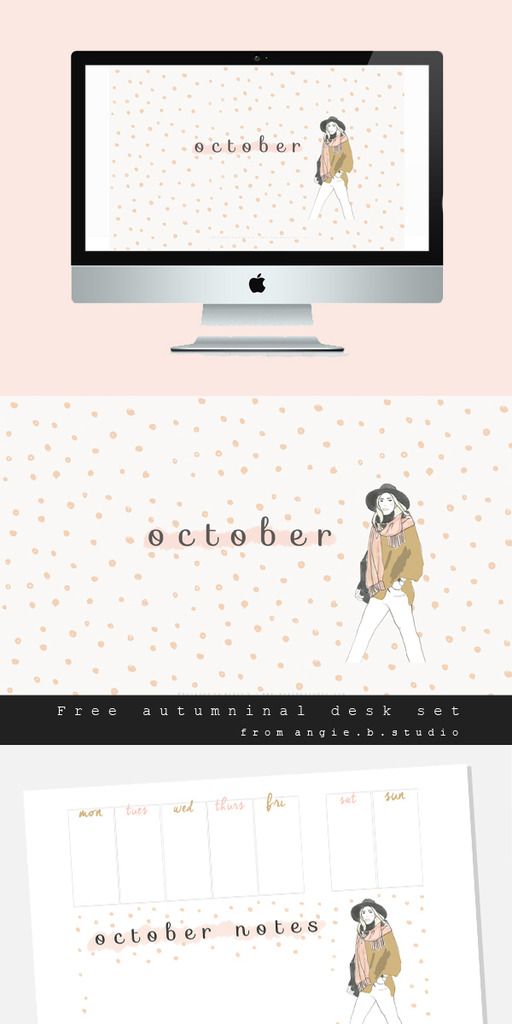 I will be creating one of these weekly bad-ass organiser tools for October, November and December so you can be styled with Angie B sketches all the way to the new year.
The weekly desk planner is A4 and it can be printed out weekly so that you can see whatever week you're working on in advance. I didn't make it date specific so that you can use it whenever you choose to use it.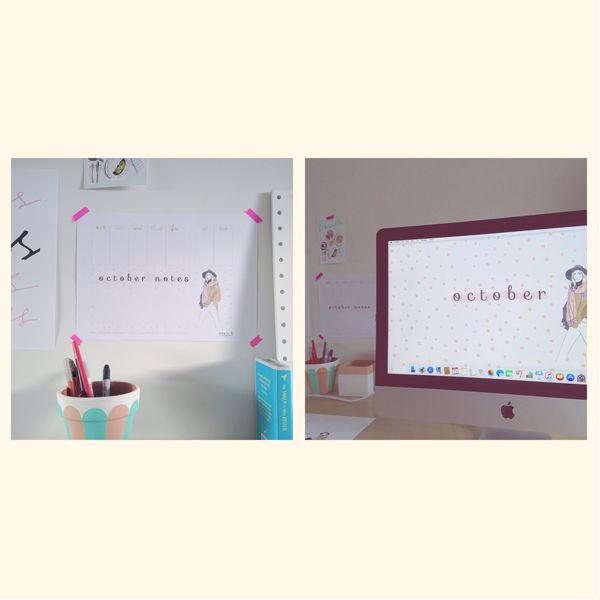 I also have two sizes of Desktop Wallpaper in small and large - so you can have one on your laptop and desktop to match.
Download the Planner and Wallpapers below!
(Terms of use :: As always with my freebie printables, they are for personal use only - they aren't to be resold, copied, or distributed as your own, or used commercially in any way, (that's not cool friend :) Credit is always very gratefully received if you are sharing them (I welcome sharing!) tag me @angiebstudio on Twitter or @angiebee on Instagram - or Contact me if you're unsure about any of these terms on mail@angiebstudio.com. Thanks for your support!)
In other news from my little studio, I don't know if you saw it,
so here it is again if you missed it
, but I did an awesome little collaboration with the equally creative lady Rachel over on the
Ohnorachio
! blog this past month. I showed Rachel's readers how to create a
cute little painted plant pot DIY
. The only plant I don't seem to be able to kill on my desk are succulents, so this tutorial will be perfect if you want to style up your succulents too!
The tutorial is super simple, great for adults and kids a like and amazingly cheap and cheerful to recreate - but looks super stylish and modern, like you could have picked them up from Anthropologie, right?!
So I hope these few freebies and ideas will help you to jazz up your creative workspace so that you can be more productive this month and feel champion by the end of it that you've achieved all these great things!
Below are my 3 top tips for productivity that really work:
1 - Write it down and break it down:
Write the task down, then break the task down into small 'bites'. It's MUCH more achievable like this, trust me.
2 - Think:
'Start where you are, use what you have, do what you can.'
I always think back to a bootcamp instructor I used to have some years ago when I repeat this in my head. As soon as you arrived at bootcamp, you didn't really have time to think about the painful exercises ahead, he just shouted GO! and you'd have to pull 20 burpees out of the bag. Funny thing was, even though you didn't feel like you could do one burpee at the time, you did it every time, and made the effort, and felt great afterwards. So blow the whistle, and start where you are.
3 - Allocate time:
When you've written down the tasks you need to achieve in the day, allocate a time frame that you think it will take to complete each one. i.e. TASK: 'upload my accounts' TIME: '30 mins'. And you will suddenly see the 'big' tasks look so much more easy and achievable. Set yourself a timer, and see how long it actually takes, you'll be surprised, and your expectation will be much better the next time you have to do that not-so-fun task.
Tag me on
Instagram
or
Twitter
if you use your planner or wallpaper, I'd love to see!
Take care everybody!
AB x
My links:
Visit my shop ::
Visit my portfolio ::
Work with me ::
My illustration portfolio ::